Traffic Lawyers & Solicitors Melbourne
David Dribbin and Michael Brown are traffic lawyers with over 100 years combined experience representing clients charged with driving offences, such as, careless driving, dangerous driving, driving whilst disqualified, driving whilst suspended, drink driving, DUI (driving under the influence), DWI (driving while intoxicated) drug driving, excessive speed, loss of traction all the way to the most serious driving offences such as culpable driving, dangerous driving causing death, negligently causing serious injury, conduct endangering life and conduct endangering serious injury.
Traffic Lawyers Melbourne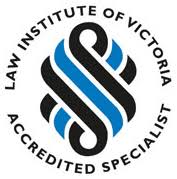 Instilled in all the lawyers that work at Dribbin & Brown is the notion that we must do the very best for our clients. When it comes to driving offences that means:
Minimising time off the road and in certain cases avoiding any licence loss at all
Avoiding a prison sentence
In relation to certain cases pushing to have all matters withdrawn.
At Dribbin & Brown Traffic Lawyers Melbourne we understand that losing your driver's licence will cost you in many different ways. It can lead to loss of employment or a breakdown of a relationship, it can impact child custody arrangements and in severe cases it can exacerbate existing mental health conditions. For repeat offenders, or first time offenders on very serious driving matters who are facing a prison sentence, we understand that the loss of one's liberty by way of state sanction has far reaching and severe ramifications in relation to a person's criminal record, employment and family.
That is why every lawyer who works at Dribbin & Brown Traffic Lawyers has ingrained in them the importance of doing the absolute best for their clients every time without exception.
As traffic solicitors all our lawyers regularly appear at the local Magistrates' Courts closest to our office locations being in Melbourne CBD, Dandenong, Ringwood, Moorabbin, Frankston, Werribee, Geelong and Ballarat. We regularly appear in relation to all manner of driving related offences, in the Magistrates, County and Supreme Courts representing clients with charges ranging from drink driving, dangerous driving through to culpable driving, dangerous driving causing death or serious injury and negligently causing serious injury.
Legal matters relating to traffic law are often complex. Many people, including some lawyers, often fail to fully comprehend how the Courts, VicRoads and the Road Safety Act interact. This understanding is critical to competent representation.
If you would like to be properly represented at Court then please call our office to set up an appointment with one of our Melbourne traffic lawyers today or for more information view our driving offences page here.